Social Studies
7th and 8th grade students, please click
HERE
to take the survey for Social Studies.
MR. SHIRLEY'S HOME PAGE
Hello Students and Parents! Welcome to my home page. My name is Mr. Darryl Shirley and I am the 7th and 8th grade Social Studies teacher here at the Phoenix.  It's great to be back in school at the Phoenix for the 2022/2023 school year! The Corona virus still poses a threat in the community, however masks are optional and students are encouraged to social distance.  
This week students will begin taking their spring MWEA assessments.

MWEA testing results will set a baseline for teachers to work from to help students grow and improve academic skills, academic knowledge, and confidence in learning new curriculum material. Student NWEA results will also set their growth plans in Study Island, a key curriculum resource in use at Phoenix. This page is continuously updated, so come back to see what your child is doing in class.  
Weekly Class Schedule

- The weekly class schedule will be posted to the right >. 
Google Classroom Access Codes:

Parents and students,

 assignments

, class notices, and other information about student work will be posted on the 7th or 8th grade web link at the bottom of this page, and on each classes' google classroom site - google classroom is the main sight where students go for their assignments, and students should show you their google classroom page with assignments.  All assignments must be turned-in as original work on google classroom.  Emailed work will not be accepted.  All student work must be turned-in or completed on the platform the assignment was issued, such as Nearpod when assignments are posted.  If a student can access the internet to send an email, then a student can certainly access google classroom or other assignment platforms via the internet. Email should be used for simple communication and questions outside the school classroom hours, not as a medium to send student work.  We must also minimize the transfer of different types of documents via email to avoid passing computer viruses. Students must notify their teachers if they have internet connectivity issues, and arrangements will be made to resolve issues students are having with internet connectivity in their communities.  Phoenix can and will assist as it did during remote learning during the pandemic.  Students can gain access to google classroom through their phoenix email log-on profile.
Google Classroom Access Codes (current as of 24 Sept 2022):
PCLC CLASS

8A

- American History: 5hscx6k
PCLC CLASS

8B

- American History: o3rxi7w
PCLC CLASS

7A

- World History: eyx6s6c
PCLC CLASS

7B

- World History: b3gm7nv
Send me an email if you have trouble logging into your google classroom: [email protected]
Student Lap Top Issue: Phoenix's goal is to provide each student access to a laptop for students to complete their work and assignments. Students must take care of their assigned laptops whether issued or using in the classroom, and will be held accountable if they are damaged.  No student will be given access to a laptop until the parent consent form has been completed and returned.  New student computers were issued individually to each student in the second week of October.  These computers CANNOT be taken home.
Student Absences. Parents, please, please see the parent/student handbook on student absences. Students who miss school or are absent must go to their google classroom site to get caught up on their assignments.  Alternatively, assignments will also be posted on the student page links at the bottom of this page.  If a student does not have a laptop and should miss school because of the Corona virus or other serious illness, work packets will be prepared for the student.  
'
NWEA Map Testing. Spring Map Testing will begin during the week of May 15th. Parents, ask your child what their scores were. If you have any questions, you may contact your child's homeroom teacher by visiting their home page on the PCLC website, or contact the PCLC administrative office.
Middle School State Testing. State testing is now complete. Contact the administration office to inquire on results of your student's testing.  
Short Cycle Assessments. TBD
Thanksgiving Break Packets:  Students were issued Thanksgiving packets on November 22nd if they attended school. Packets were also posted to google classroom.  Students who completed the packets turned them in on Monday, November 28th.  Packets will be considered a project grade.
Christmas/New Year's Break Packets: Christmas break packets are completed and posted to google classroom. Packets were issued on December 16th. Packets received a project grade and were due January 2nd, the first day back from the holiday break.
Spring Break:  Spring Break: March 27th - March 31st.  No packets were issued.
                  Monthly Heritage Celebrations
             We are one people, of many origins!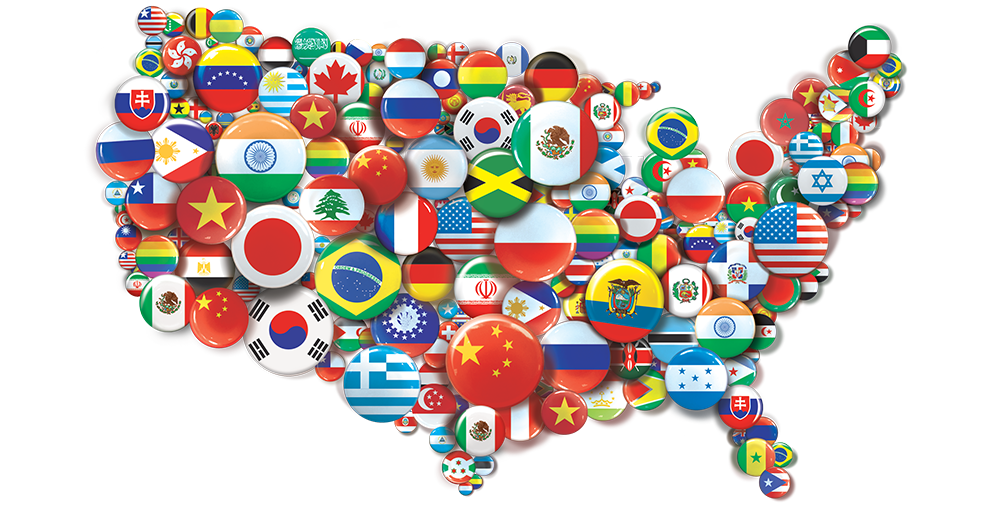 The month of May is both Asian-Pacific American heritage and Jewish American Heritage Month.  Asian Pacific American Heritage Month commemorates the immigration of the first Japanese to the United States on May 7th, 1843 and marks the anniversary of the completion of the transcontinental railroad on May 10th,1869. The majority of the workers who laid the tracks on the project were Chinese immigrants.  In addition, the month of May was chosen as American Jewish History month in 2004 due to a highly successful celebration of the 350th anniversary of American Jewish History in May 2004, and was organized by the Commission for Commemorating 350 years of American Jewish history. So during this month we recognize the diverse contributions of the Jewish people to American culture.
Parent-Teacher Conferences.
Parents, you are entitled to a parent-teacher conference at any time. The middle school team will conduct calls to verify contact numbers and touch base with parents through both phone contact and email contact.  The 4th quarter started on April 7th and midterms will be given out during the week of May 8th. Periodically, check-up on your child and ask them what have they been learning during the week.  Ask them what their Learning Targets were, and whether they have received a weekly review task! Learning Targets are listed below for your awareness.  In social studies, performance skills are important because they enable critical thinking and support student engagement of the content across the curriculum here at the Phoenix. Please subscribe to my page.
Link for scheduling parent-teacher conferences: (email teachers directly).
Parents can send a message to me via this webpage, contact the admin office, or email me: [email protected]
Weekly Reviews:

The reviews focus on skill sets in the social studies content area that require continuous practice for mastery.  Ask your student what was the topic of their last weekly review.
Quarantine Learning From Home.
Parents, if for some unfortunate reason a student must quarantine due to Covid, review the video below with your child and encourage them to be ready EVERY DAY for learning. 
Video

: Tips on Learning and Working From Home in a Pandemic
Let the Games Begin! During the school year, students will be able to participate in Kahoots competitions to win prizes.
Fall Challenge: Our first challenge on primary and secondary sources to deepen student understanding has been completed.
- Winner: La'Zarrya Allen (8A/8th Grade)
Thanksgiving and Christmas Holiday Challenge 
- Winner: N/A
2023 New Year's Kahoot Challenge:  
2023 Spring Kahoot Challenge:
2023 Summer Break Kahoot Challenge

. N/A.
Gift box selected must be $40 or less.
U.S. History Events.
May 21, 1961:
National Guard troops are ordered to disperse several thousand white citizens who were threatening to set fire to First Baptist Church in Montgomery, Alabama with Martin Luther King Jr. and Freedom Riders.
May 22, 1946:
The first U.S. rocket to reach the edge of space was fired from the White Sands Missile Range in New Mexico. 
May 23, 1793:
President George Washington offers a $10 reward for the capture of an enslaved woman named Oney Judge.
May 24, 1844:
Samuel Morse taps out "What hath God wrought" in the world's first telegraph message.
May 25, 2020:
Video of African American George Floyd's  arrest and murder while restrained in Minneapolis police custody shows he was pinned to the ground by a police officer's knee for 8 minutes and 26 seconds.  Incident ignites widespread condemnation and nationwide protests.
May 26, 1924:
In response to eugenicists' fears that some immigrants would pollute the American gene pool, Congress passes the Immigration Act of 1924 barring all immigration from Asia.
May 27, 1933:
Walt Disney's short film "Three Little Pigs" is released. It won an Academy Award for best short film.
Weekly history quiz/trivia (On This Day in History): History Quiz Link
Personal Background.
I received my Masters in Teaching in 2016 from Miami University after serving in the U.S. Army. My military experience allowed me to have a front row seat to global events giving me a unique perspective and greater awareness and understanding of how those events over the last 10-20 years are relevant to the lives of our students today.  I have served and completed missions in Europe, the Far East, Middle East, Caribbean, and South America. Unfortunately, for most of my career the continent of Africa was not a national priority. I am originally from Metropolitan Detroit and a public high school graduate. I have two grown children, a son who is a U.S Air Force veteran and is now going back to college, and a daughter who has taught in the public school system, and now works in the computer coding field.  
My passion is teaching and studying history. History is important because it allows us to understand our past, which in turn informs us how to make sense out of our present. The past created the present.  However, we can influence the present and control our future by learning the lessons of the past to build a brighter future. Studying history provides insight into our culture and our origins so we can learn who we are in order to create opportunities that will benefit us and our fellow man.
Feel free to contact me by clicking  on the send email button at the top of the page by my photo or at the following email: [email protected]
The importance of Learning Targets.
Why are learning targets important? A well-written learning target ensures that the teachers can explicitly teach and model the important performance criteria necessary for learning, provide the appropriate practice opportunities, and assists in monitoring student progress and sharing purposeful and actionable feedback with students.
Current Week's Learning Targets. 
The learning targets will also integrate performance tasks required to engage, analyze, interpret, summarize, and predict historical events and outcomes. 

Students are currently in State Testing.
7th Grade Mini-Unit: Renaissance in Europe
1)

Analyze how revolutionary ideas introduced during the Renaissance in Europe led to cultural, scientific and social changes
Learning Targets not covered will move to the following week until sufficiently covered.
Performance Task Expectations
* I can cite the cultural changes introduced by the Renaissance period in Europe
* I can cite scientific changes introduced by the Renaissance period in Europe
* I can cite social changes introduced by the Renaissance period in Europe
8th Grade Mini-Unit: Westward Expansion & Sectionalism
1) Describe how the United States added to its territory through treaties and purchases
2) Analyze debates over sectional issues, war with Mexico and the displacement of American Indians in relationship to westward expansion
3) Compare the positions of sections of the United States on issues from the 1820s through the 1850s
8th Grade Mini-Unit: Causes of the Civil War and Reconstruction
1) Summarize how disputes over the nature of federalism fed into sectional issues and helped lead to the American Civil War
2) Describe how the Reconstruction period resulted in changes to the U.S. Constitution, an affirmation of federal authority, and lingering social and political differences

Learning Targets not covered will move to the following week until sufficiently covered.
Performance Task Expectations
* I can cite examples of how the US

added to its territory through treaties and purchases
* I can explain the

debates over sectional issues, war with Mexico and the displacement of American Indians as they relate to westward expansion
* I can cite the positions of the sections of the United States on the issues from the 1820s through the 1850s

 
* I can cite the

how disputes over the nature of federalism fed into sectional issues and helped lead to the American Civil War
* I can explain how

Reconstruction resulted in changes to the U.S. Constitution, an affirmation of federal authority, and lingering social and political differences

 
7th & 8th Grade reading, writing, and behavior skills learning targets ongoing
1) Apply R.A.C.E. to construct a short answer response
2) Apply P.A.S.T. to construct an extended response
3) Demonstrate S.O.A.R. behavior expectations
4) Analyze Current Events
5) Identify the Main Idea in a piece of text
6) Cite evidence from a piece of text
7) Identify the topic sentence in a piece of text
8) Make Predictions from the text